Fall, 2013
Problem
Pharmaceutical marketing is lame. But the stories of people who live every day with a debilitating condition can be nothing short of inspiring. How can we create a platform for telling inspiring stories?
Solution
This work was done as a part of the Mag7 collective. See more…
Awkward tv ads with a myriad of health warnings, annoying banner ads and pop-ups–no one wakes up in the morning and says "hey, I would like to see some pharmaceutical ads!" But for someone living with a condition, the first place you often turn is to others with the same condition, to hear their stories of how they get through the day-to-day things that other people may not understand.
The goal of Live Bold Live Now was to sidestep typical landscape around pharmaceutical advertising to bring real and engaging stories to people. We set out to create a strategic vehicle for bringing stories to people in an effective way.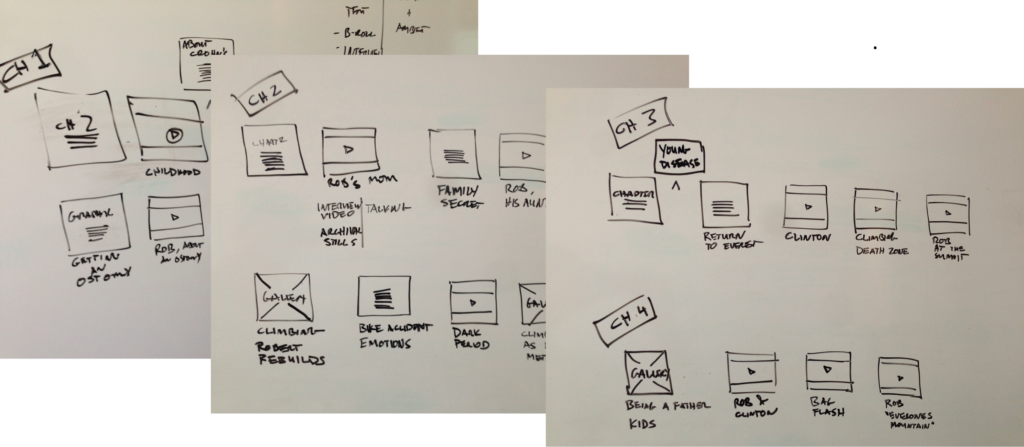 Inspired by other immersive story experiences like Firestorm and Snowfall,Remedy Health launched the Live Bold Live Now campaign in an effort to bring a more engaging storytelling experience to their primary site, Health Central.
The team at Mag7 started deconstructing the online storytelling experience, and ultimately create a re-useable platform for future stories. I had to define the architecture of a reusable and scalable system for rich narrative content distribution, and needed documentation clear enough for a remote development team.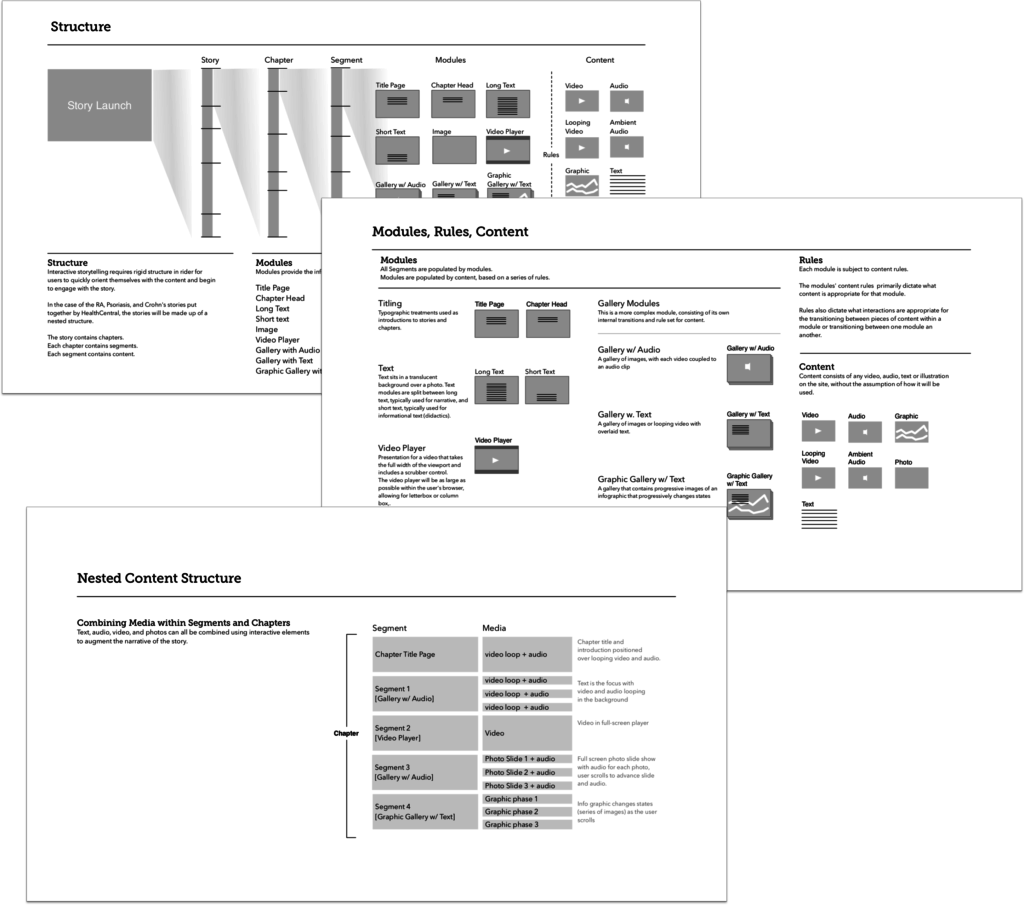 While the editorial team identified candidates and began to craft their stories, I broke down the the interactive elements of a story into a series of modules that can be nested into a structure and tied together through transitional elements.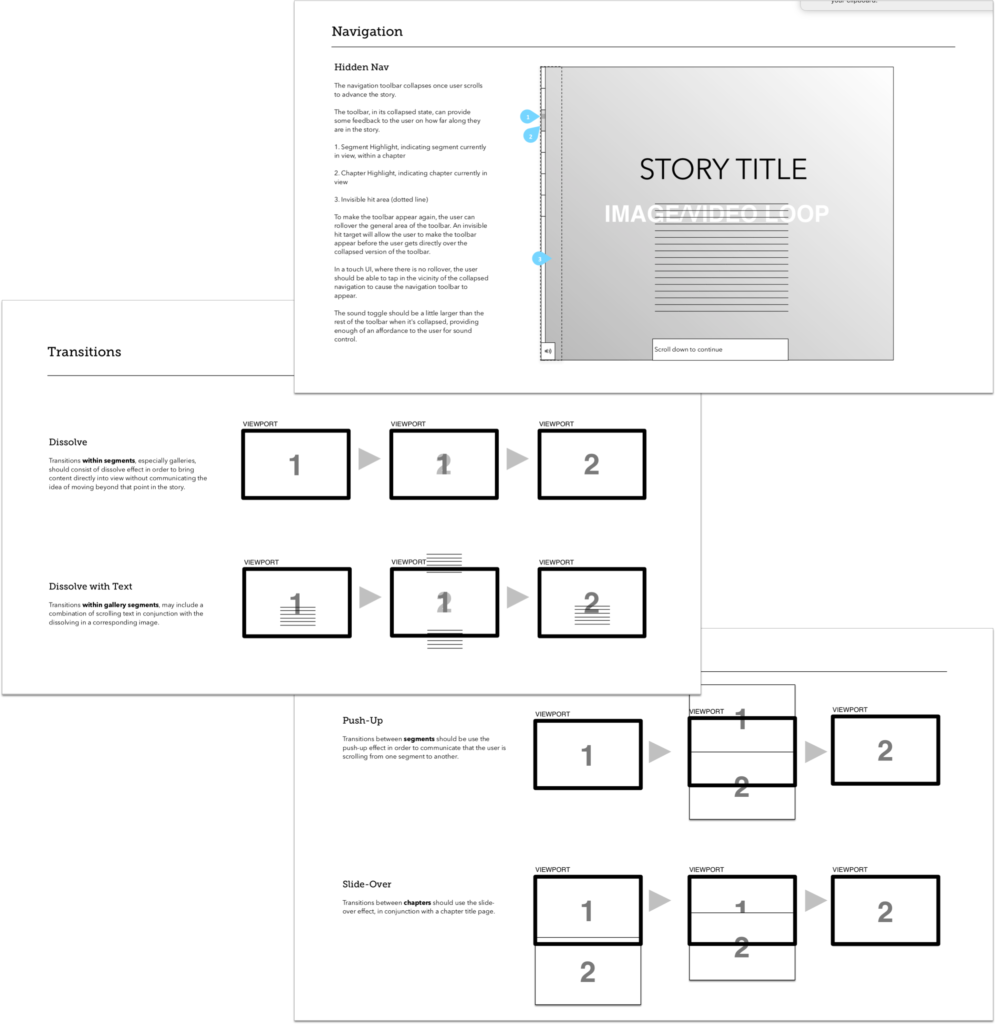 With a distributed development team, we had to provide a specification document that described the interactive behavior of the modules with enough detail that they could be built accurately.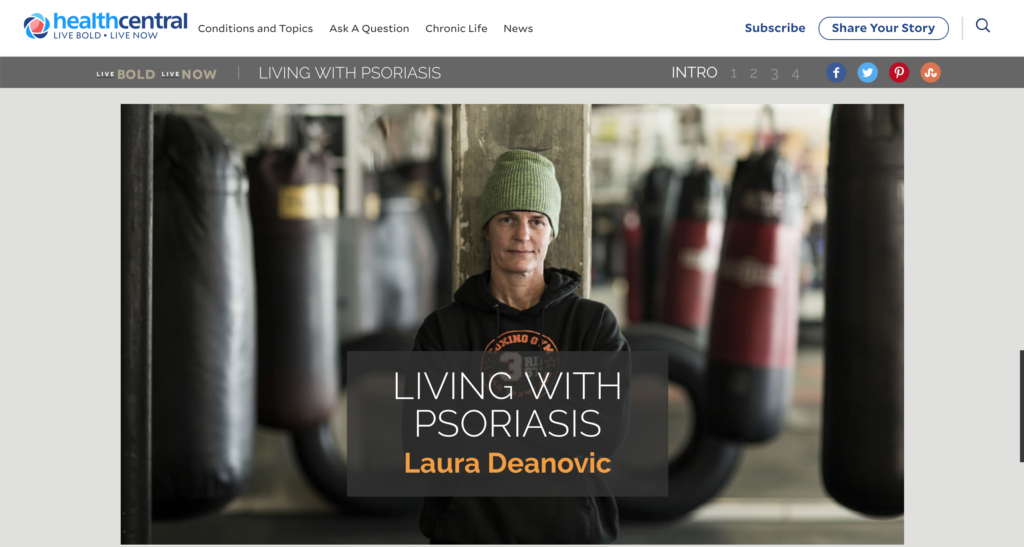 Our visual team developed a concept that tied together the tone of the narrative, while providing the flexibility to scale the project into the future.
Award!
LBLN won a Gold at the Television, Internet, and Video Association, DC inc. Peer Awards among other, and ultimately became the banner initiative of HealthCentral. 
Team
T
Team Lead/Product Management: James Canfield

UX Lead: David Panarelli

Visual Design: Brian Harris