Spring 2015 – 2017
Problem
In 2015, Renovate America was growing from a scrappy startup to California's leading administrator of Property Assessed Clean Energy (PACE) financing, used to finance energy-efficient home improvements. Renovate America's PACE product is called the HERO Program, which has unique savings advantages for homeowners, but it comes with additional challenges for the home improvement contractors who conduct each sale. Making HERO easy to understand for homeowners and easy to process for contractors proved to be a complex, multi-faceted problem. To support contractors, HERO Pro provides a suite of tools for use when selling, closing, and processing HERO financing.
Additionally this project began at a unique time. The technical team was ready to re-seat the core financial platform back end and the user base of home improvement sales professionals was expressed need for an update on the front end user experience. We had a window to rebuild the platform, and we took it.
Solution
Working with product management, I conducted task analysis to examine the key bottlenecks in the existing financing process. We worked with our internal sales team as a critical set of proxy users. Their industry knowledge provided key insights into the sales experience and the key factors that drive a home improvement contractor to offer one form of financing over another.
We hit the road to engaged our key customers. Armed with a prototype, we use contextual inquiry to capture qualitative feedback. We were on the right track on some things, but required course correction on others.
We practically wore out the whiteboards…
We conducted numerous sketching sessions with cross-functional teams…
We prototype different approaches based on stakeholder and customer input…
We refined cross-channel solutions for key bottlenecks in our process…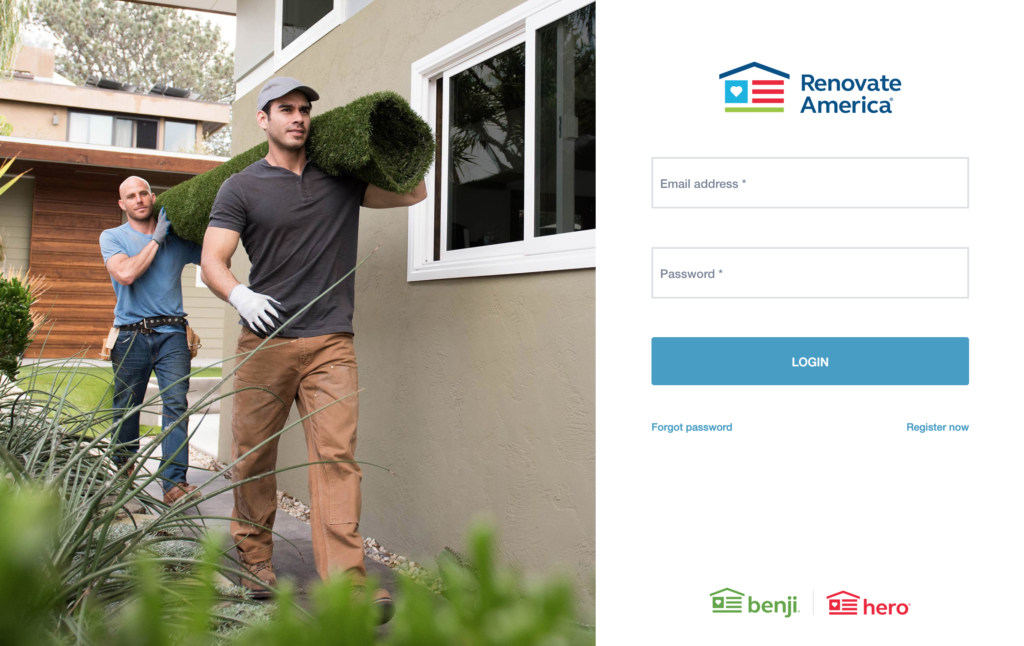 Ultimately, we arrived with a few key features.
A simplified panel of buttons to launch key tasks in the sales process
A high-level overview of sales and funding statuses
Clear navigation to all available resources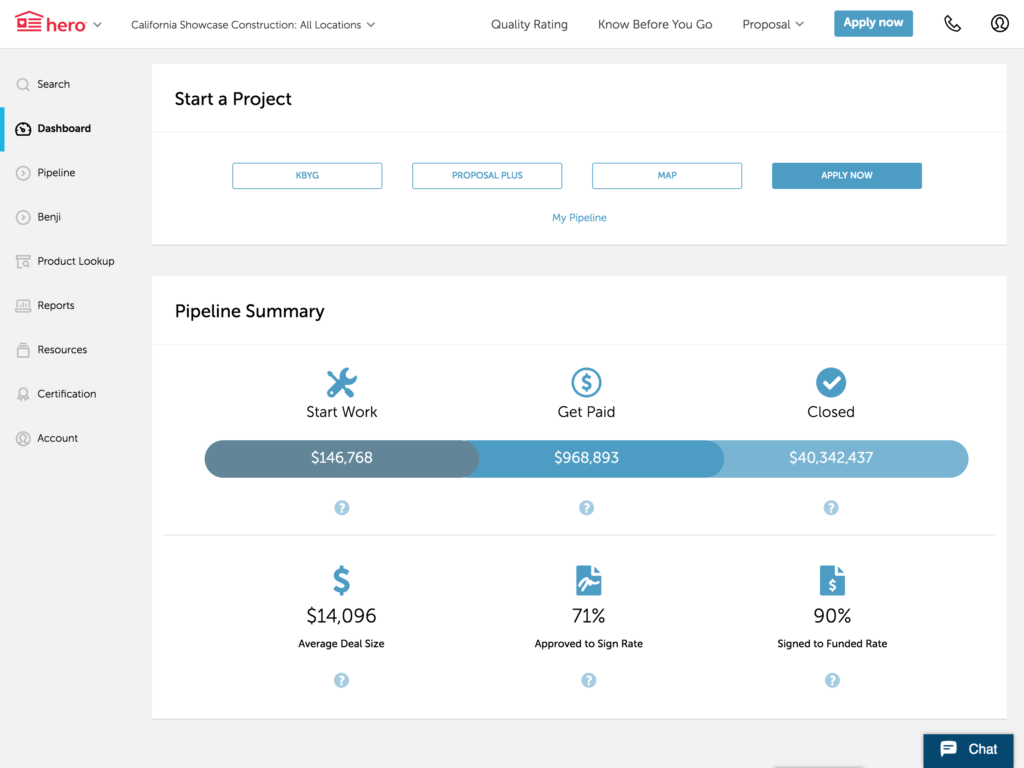 We gradually brought the transactional workflow of HERO Pro online, releasing to more and more customers over time. Ultimately HERO Pro supplanted the previous platform to improve engagement with homeowners while reducing transaction costs for contractors.
I continued to work on HERO Pro for a few years and remain the resident subject matter expert on home improvement contractor UX at Renovate America.
The Takeaway
HERO Pro is widely lauded by customers and internal stakeholders alike who helped grow Renovate America to be the industry leader in PACE financing.
Team
UX Lead: David Panarelli

Product Management: Cartic Natraj

Technical Lead: Oscar Mora, Isabel Lameda

Visual Design: Montri Nuchnang